OK.  I know most of you have been curious about the how I am able to get such fantastic video and photographs here on my site.  Well, my equipment is not for the lighthearted.  You have to have a lot of respect for the equipment you use if you want it to do the job.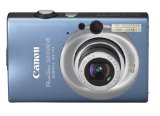 OK.  Just kidding.  Anyhow, here is are some pic's of my pocket camera.  I use this for all of my video, stop motion video and snapshots when I want to discreetly Carry a camera.
Canon PowerShot SD1100IS 8MP Digital Camera
with 3x Optical Image Stabilized Zoom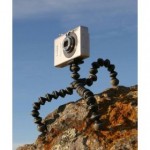 Here is my little tri-pod.  I'm telling you, if you need a little tri-pod for shooting and setting up in strange places, take a look at this on. It is great for shooting video from my bike.  See here.
Joby GP1-01EN Gorillapod Flexible Tripod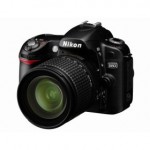 But when I can, I take my Nikon.  It takes fantastic pictures.  Just doesn't compare to anything else I own.  There are newer models then this one, but I haven't found any of the new features good enough to upgrade, yet.
Nikon D70 6.1MP Digital SLR Camera
Some of my greatest shots were due to this lens.  It is great for portraits and distance shots.  A great all around lens.
SIGMA LENS 70-300mm f/4-5.6 DL
Macro Super SLR Camera Lens