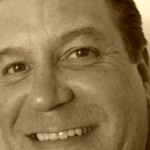 Robert Griffin
Born November 6th, 1963 in the wonderful city of Bakersfield CA.
Occupation
President, head developer, Real Solutions Inc.
Languages spoke
Pascal (delphi)
HTML
PHP
Javascript
English (broken)
Hobbies
Programming, web development, computer stuff in general
(hey, it was my hobby before it was my profession
Cooking.  Love to cook, thus the recipes on this site
Photograph.  Just wish I had more time
Geocaching (more info) with my kids
Spending quality time with my kids, family and friends
Spending too much money on geeky electronic stuff
This sites background
I have designed many websites since 1992 when most people didn't even know what the Internet was. Most of my early websites were created by manually typing in HTML codes. At the time I thought it was pretty slick. Just the fact you could type a few codes and see them displayed in your browser.
After a few years I moved on to more sophisticated HTML editors, then finally landed on FrontPage. It worked fine for me at the time. I Created my main company's website Real Solutions Software with it.
Well it came time to design my own personal website. Why? Not sure. I guess I just got tired of emailing my friends and relatives my pictures; video's and links to cool sites I found. So I figured, what the heck, it is time for rdgriffin.com.
This is the first site I have created using WordPress. WordPress is really designed for a Blog. I really didn't have a need for a blog, but I figured I would install it and just check it out. Man, was I happy I did.
While there are lots of free blog sites out there, I really don't think anything compares to WordPress.  Although, I have to admit, there is a learning curve getting everything installed and setup, but once it has been setup, nothing is easier to maintain.
I've created a site for all of my sons, my nephew's and even my Mom.  From standard blog sites to full blown retail stores, all with WordPress.
If you don't have the time it takes to learn how to setup WordPress, Let me do it for you. Once it is setup like you want, it is as simple to maintain as Microsoft Word.